Les villas

Harri-Xuria
For your holidays in the Basque Country
In the heart of the Basque country, located in the village of Saint-Pierre D'Irube next to the city of Bayonne, the HARRI-XURIA villas offer for your holidays, rental houses within a beautiful wooded park with a swimming pool. Enjoy the calmness and the outdoors of the property, 10 min away from Biarritz and Anglet beaches.
Our villas
In the heart of the Basque country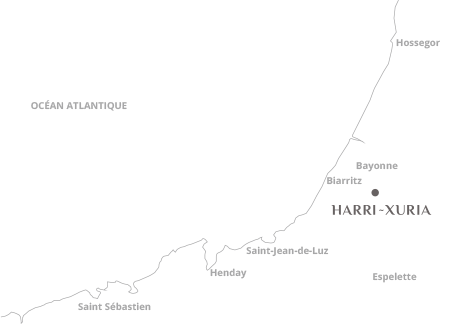 Discover the charm of the HARRI-XURIA villas with, the calm of its 1,5 hectares wooded park, its outdoor pool and its Basque Pelota court. Located in Saint-Pierre d'Irube in the department 64, close to Bayonne city center and only 10 min away from Biarritz road, you get the authenticity of the "Euskadi" villages near the beaches of the Basque coast.
-
Each of our villas, is equipped with, heating plates, a microwave, a fridge, a dishwasher and a washing machine.
The Wi-Fi and the private parking on-site are free. Our houses can be ranted throughout the all year, for special long stay requests, please contact us directly be e-mail..
Discover the region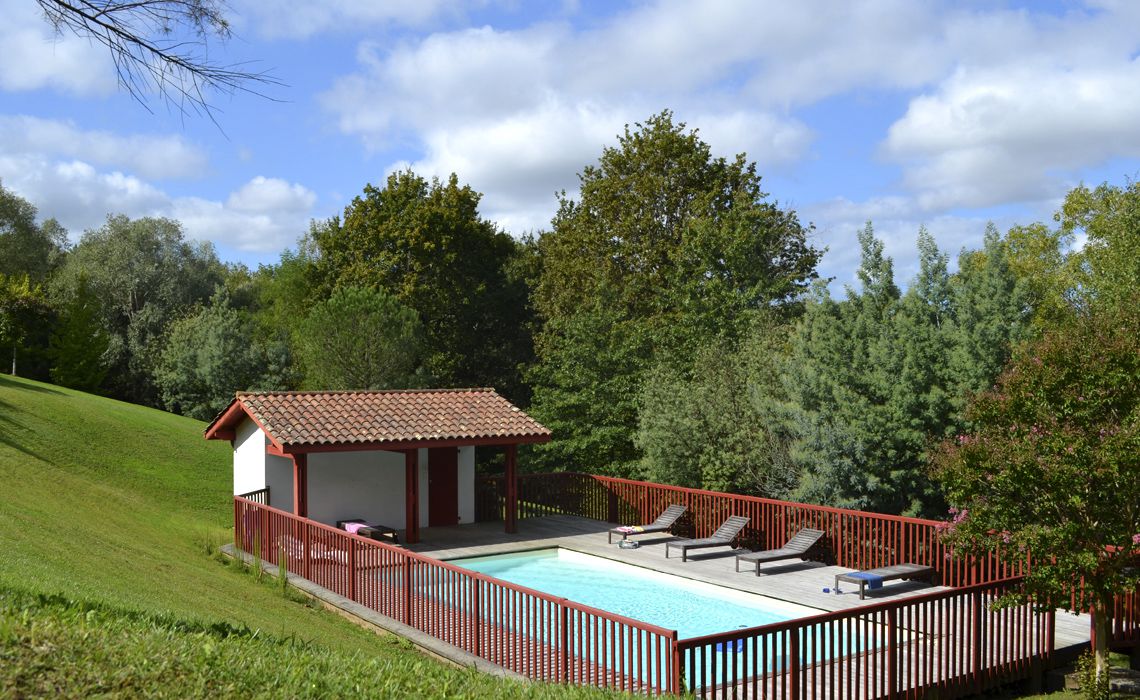 The pool area
The swimming pool and its pool house, have a privileged location within the park, facing full south, slightly isolated from the villas to preserve the privacy of bathers and the calm of the residents.
-
Free of any shadow, you can enjoy the 40m² solarium made of exotic wood, equipped with 6 oil wooden sunbathing in an all secure site.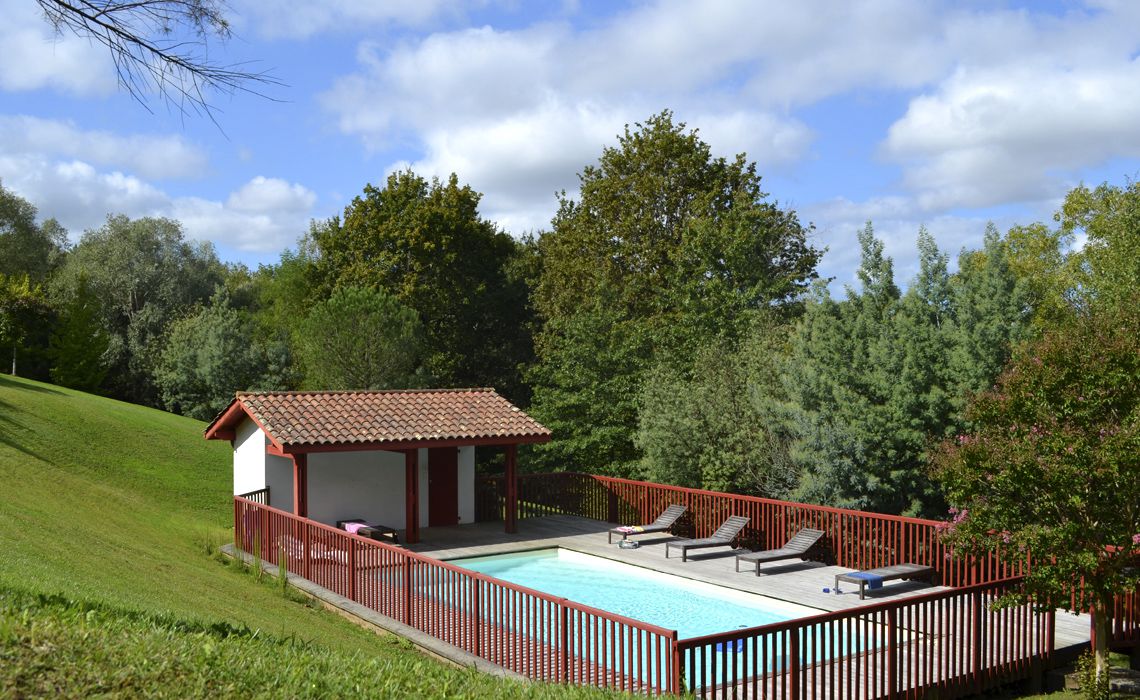 The Basque Pelota court
Emblematic symbol of the villages in this region, the traditional Basque Pelota court will allow you to play thrilling Pelota games with family and friends.
-
Equipment (ball, Pelota rackets) are available in each of our villas. And now play on !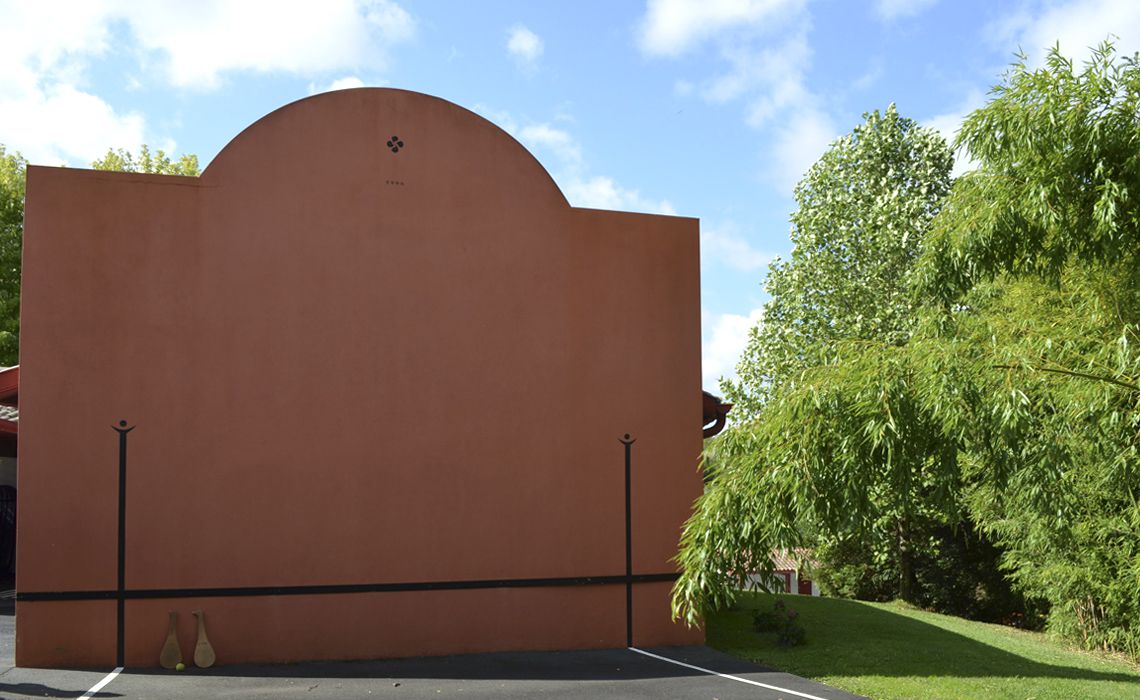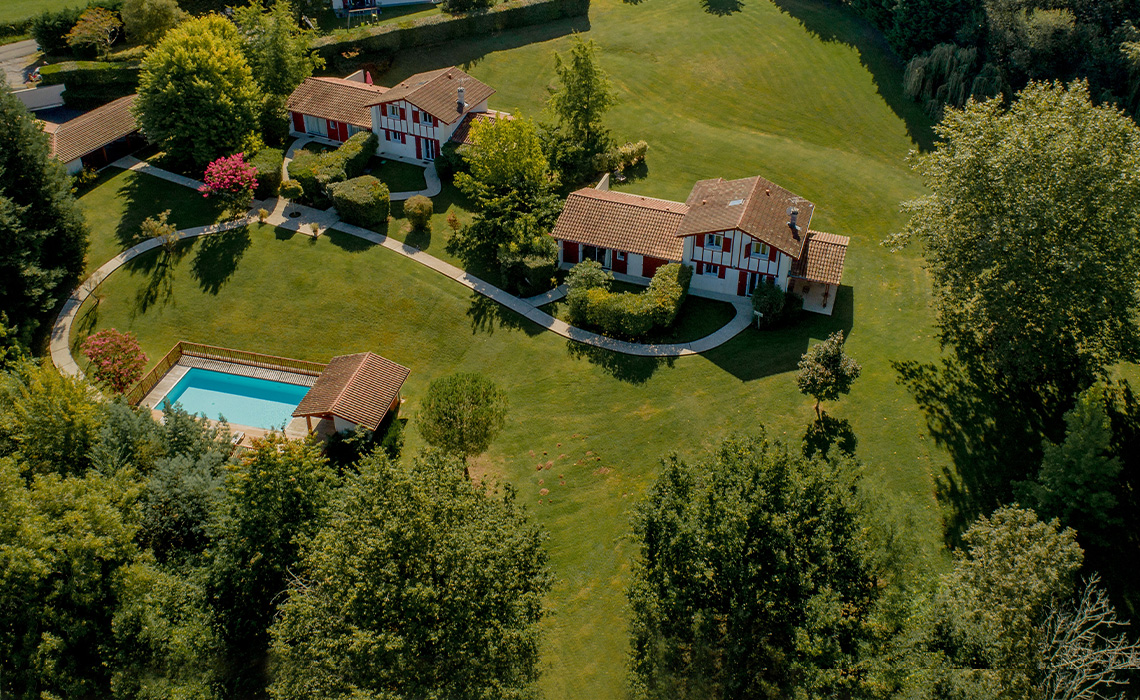 The park
This 1,5 hectares wooded park, thoroughly maintained, offers on one side, carefully cut grass and dense and varied vegetation on the other side.
-
Ideal playground for your kids, this park offers you a natural and calm environment in the heart of the Basque country.